Our Preventative Care Plan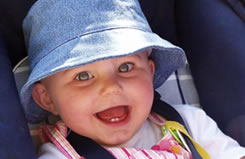 At Acorn Dental Practice we believe prevention is better than cure. That is why we have tailored our preventative care plan to suit the needs of our patients. Instead of paying at each visit you pay us an amount each month, thereby spreading the cost over 12 months.
This price includes either two or four hygiene visits, depending on your needs, as well as two dental examinations with the dentist of your choice. The visits include oral care and dietary advice, stop smoking advice as well as the application of Fluoride and X-rays where necessary.
Although you do not need to be on one of our preventative plans to attend the practice, doing so means you get 20% off the cost of any treatments you need. In addition, paying monthly gives you the incentive to attend regularly so we can catch problems early, and thereby saving you money.
A major part of our care plan is our screening service. We screen for oral cancer as well as cancer in the head and neck. During routine visits we have diagnosed cancer in our patients a number of times, without them being aware of any problem. This has enabled them to have successful treatment since it was caught early enough. Even patients who have none of their own teeth should have an examination every year to screen for cancer and other conditions. We have a care plan tailored to these patients too.
Our Care Plan
Spread the cost of your regular care
Less than 50p a day for adults and less than 18p a day for children
Two dental health examinations per year with your dentist
Two or Four hygienist visits depending on your needs
Any X-rays that may be needed to aid diagnosis
Fluoride applications
20% off any treatment that you may need
Access to a dentist 365 days a year
Worldwide emergency cover
0% finance available for more costly treatments